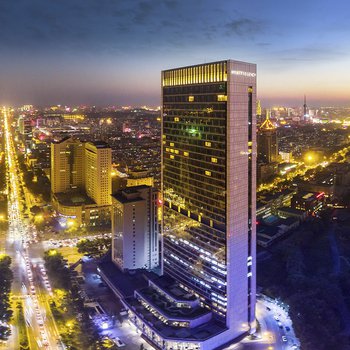 The Hyatt Regency Changchun provides a great place for travelers to relax after a busy day. Visitors to Changchun will find that the Hyatt Regency Changchun is a fantastic accommodation choice.
The hotel is only 4km from Changchun Railway Station and 36km from Changchun Longjia International Airport, giving guests a number of convenient transportation options. Transportation around the city is also convenient, with Jiefang Ave. Metro Station within walking distance. Guests will find Jilin Exhibition Hall, Peony Garden and Mingfang Palace just a short distance from the hotel.
After a long day of sightseeing, guests can retire to the comfort of the hotel. For those driving themselves, parking is provided on site.
When it comes to Changchun hotels, the Hyatt Regency Changchun is highly regarded for its excellent facilities. Perfect for those working on the move, this hotel caters to a large number of business guests.